My journey in becoming a full time artist was not straightforward and only took off much later in life after I moved back to Namibia after many years abroad of which the last 13 was in Raleigh, NC - USA. After my return to Windhoek, Namibia really felt like home... it's as if you become a tourist in your own backyard, you see things different, you question the status quo. You get to relive the beautiful Namibian magic all over.

As an artist and architect, the mystical play and allusiveness of capturing light within a space as it transforms everything within that space is what inspires my art. Painting both nature (Namibia) and Life... a spectrum from superrealism up to surrealism. If only the building industry didn't collapse four years ago, but on the upside, I got the chance to explore my inner artist, something that was denied growing up, hence my obsession lately.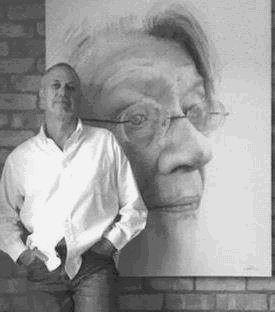 All my work is in private collections and can be found in the United States, Europe, South Africa and Namibia.
Early life:
Like most kids I could draw from an early age, only I was the "go-to" artist for posters in the classroom. I never had any formal training except for two 1 hr classes from Dieter Aschenborn (age 11) but there appears to be a reason for that due to information found in my dad's desk after his death (d 64, 1986). He was an accountant and professor and art was not his forte. After some paintings I did at age 10 (see self-portrait below), he wrote to someone in the arts he knew from school. This lecturer advised him that I "MUST" get further education in art but given my talent might not be smart and advised to be left alone to develop on my own.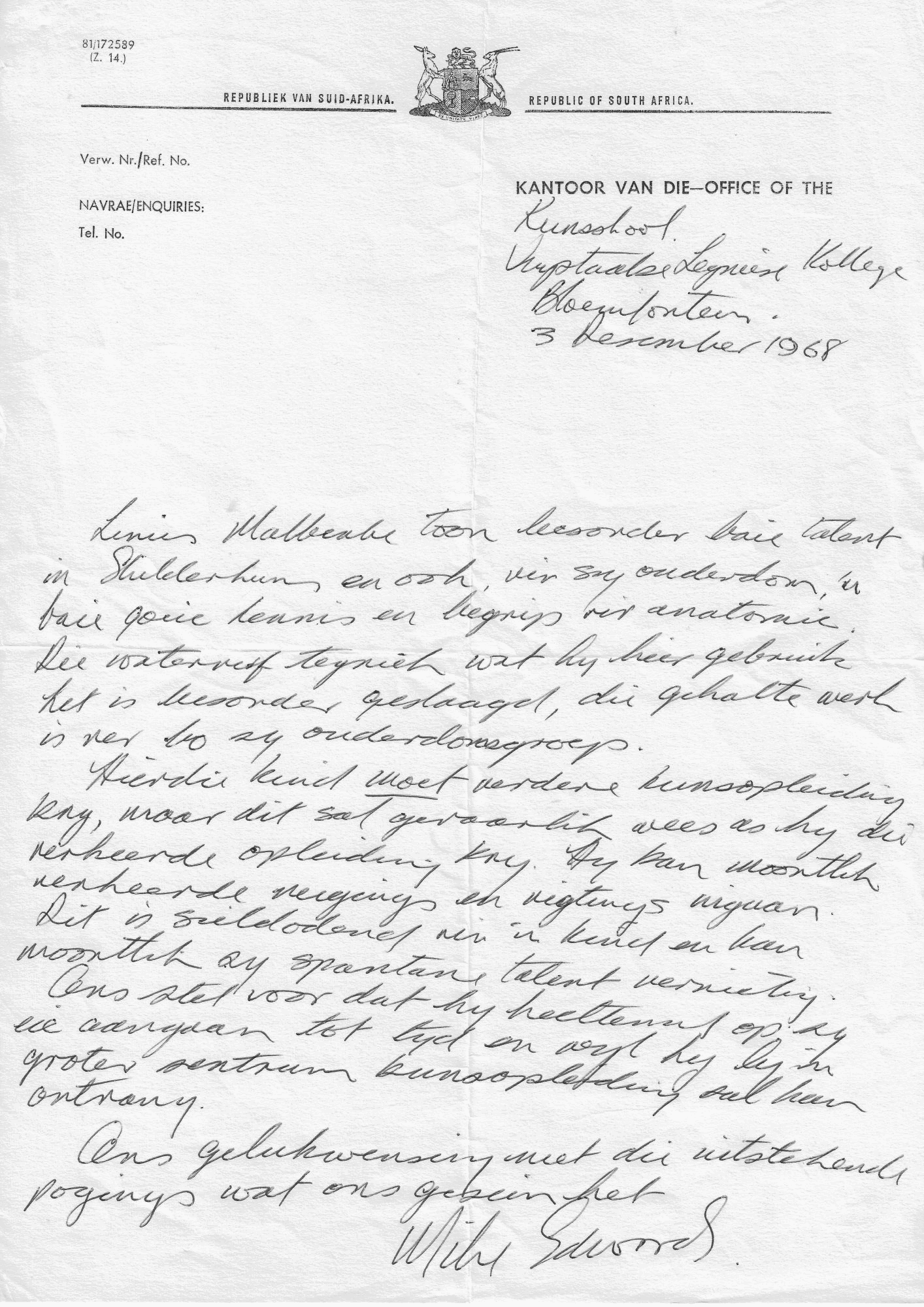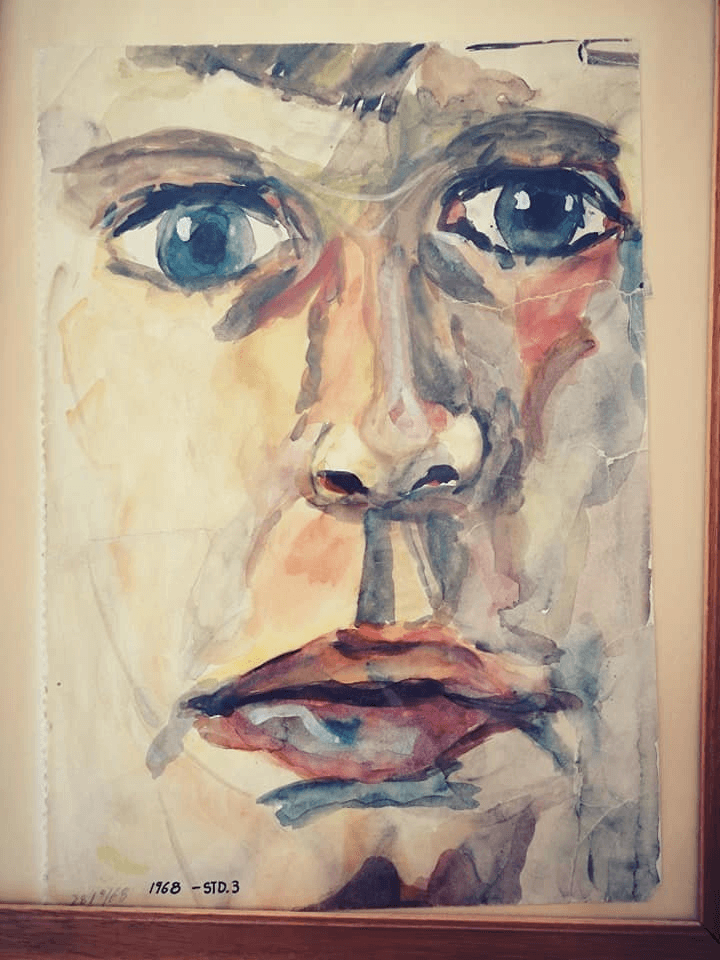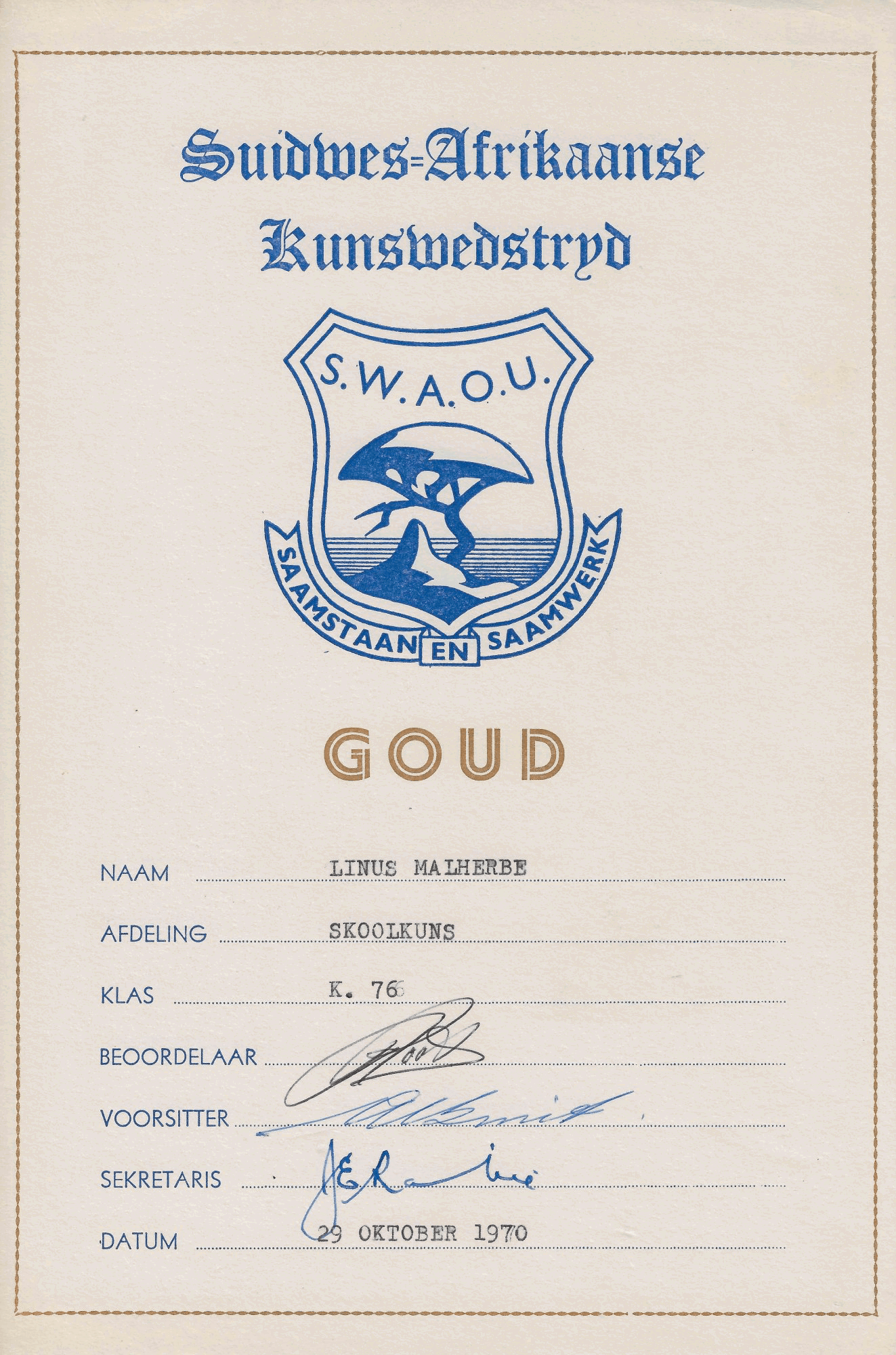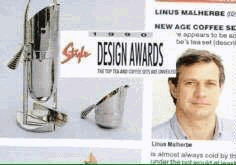 Becoming an Artist:
After my return from the US in 2012, I worked for a local architecture firm to get the feel of working in metric and for local registration again and it was Leon Barnard who encouraged me to revisit the arts. Since then I had several successful exhibitions and many commissions. Some of my clients include:
1. Jean Engelbrecht: Rust and Vrede
2. Andre Compion:
3. Leeba & Marinda Fouche
4. Francois Erasmus
5. Ria Louw
6. Herman Davin
7. Jaco Mudge
8. James Hatuikulipi
9. Debbie Louw
10. Popa Lodge (Liezl Louw)
11. Leon Barnard
12. Trappies Holze
13. Danie Ferreira
14. Ernst Simon
15. Adv. Quintus Pelser
16. Adv. Theo Frank
!7. Adv. Reinhard Tötemeyer & Lynne
18. Dr Weder, Kauta & Hoveka Inc.
19. Amy Schoeman
20. Navin & Shahil Morar
21. Lourette Liebenberg
22. Danie & Vera Malherbe
23. Herna & Pieter Lingenfelder
24. Ben & Anthea van der Merwe
25. Andy Chase
26. Hentie & Doreen Champion
27. Christo & Juli Weder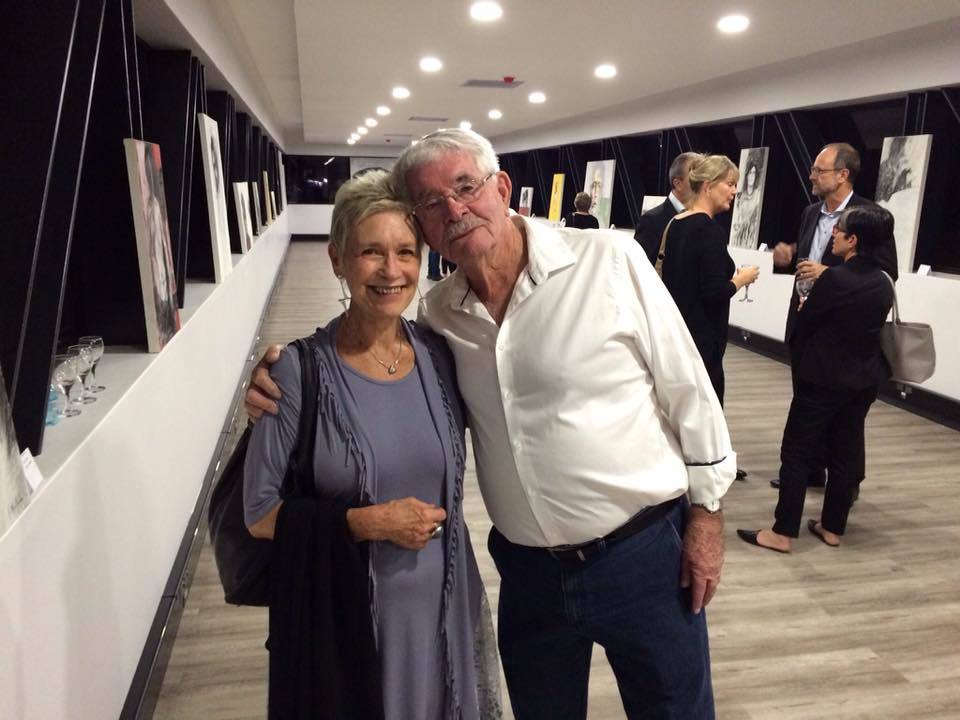 Amy Schoeman & Hentie Champion. Amy gave a wonderful opening speech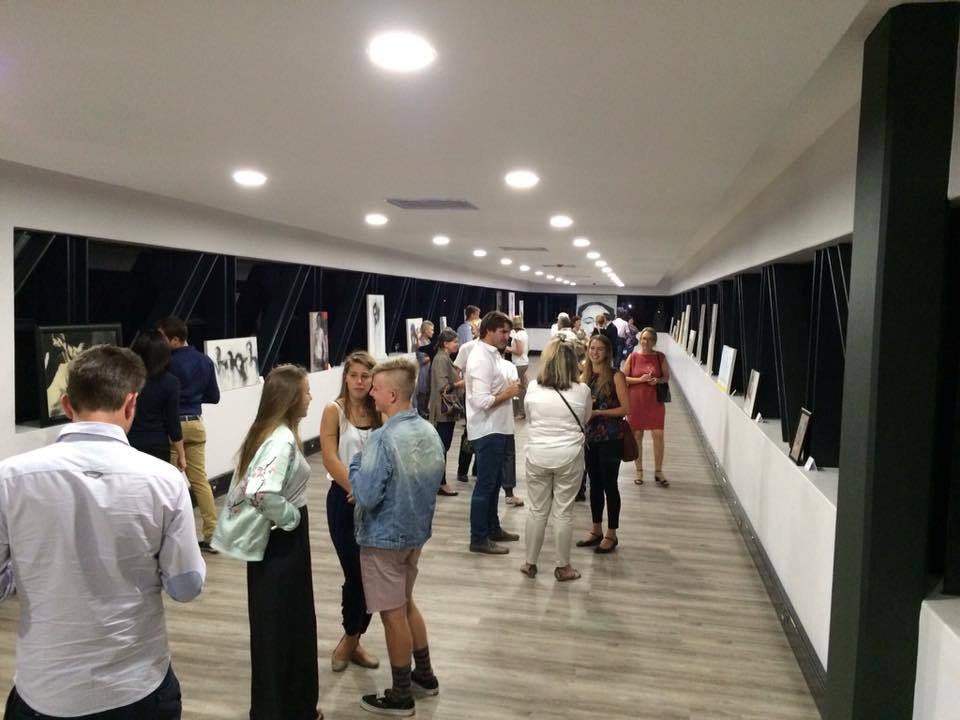 Exhibition at Urban Dynamics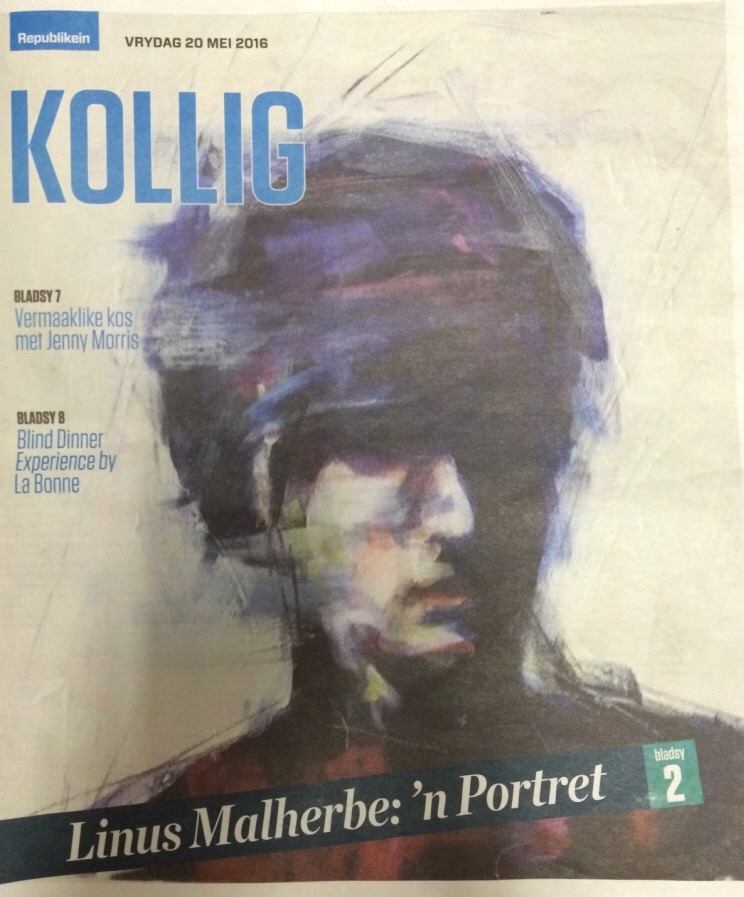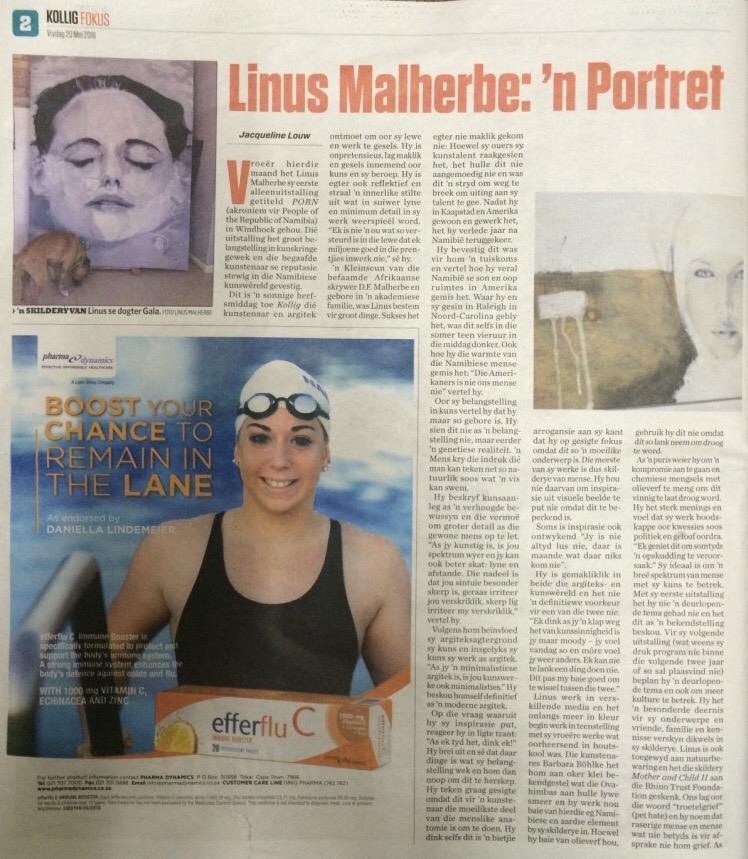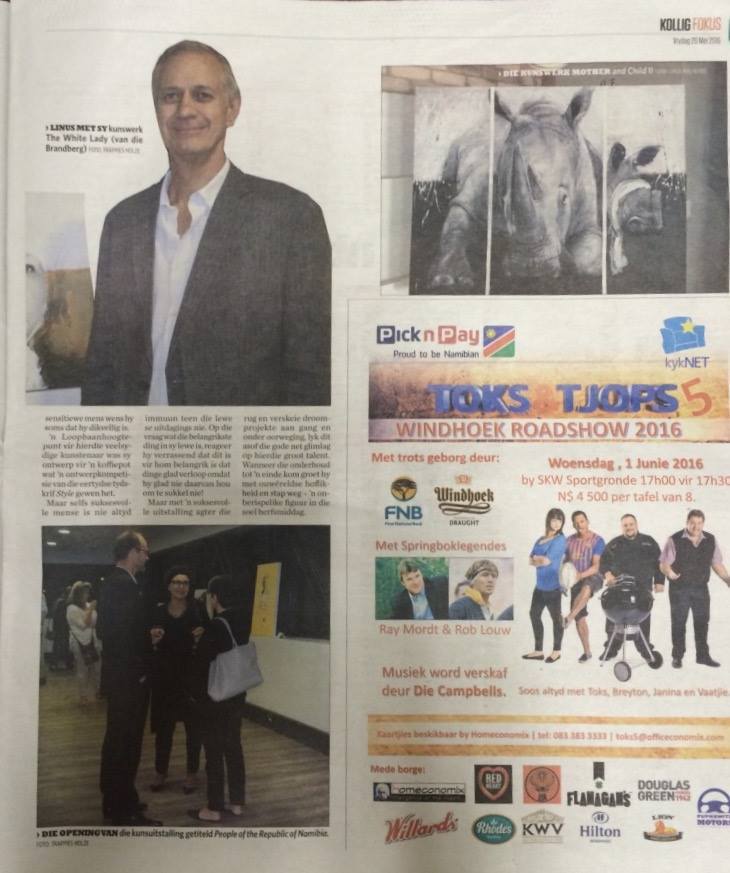 I therefore have a friendly unforgiving bias towards unfairness in life, hence my art leaning towards endangered animals, gender inequality, etc... In 2015 I donated two large paintings with proceeds towards Rhino conservation, the latter (mother and child) was auctioned off at the prestigious David Shepherd Wildlife foundation gala charity event. Dinner and dancing at the Dorchester hotel in London, UK.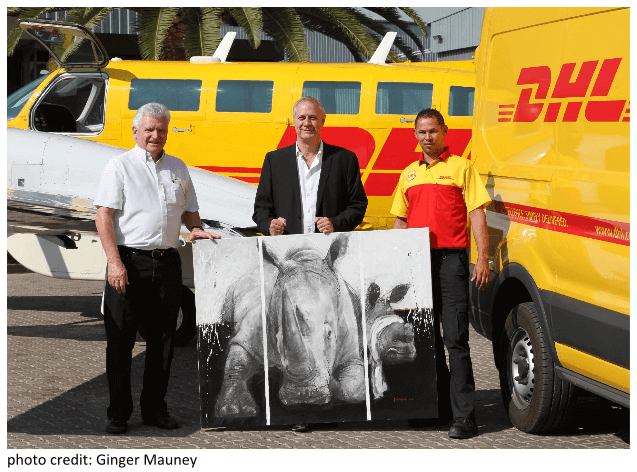 All proceeds went towards Save The Rhino Trust. You can also donate below:
Donate "Save the Rhino Trust Namibia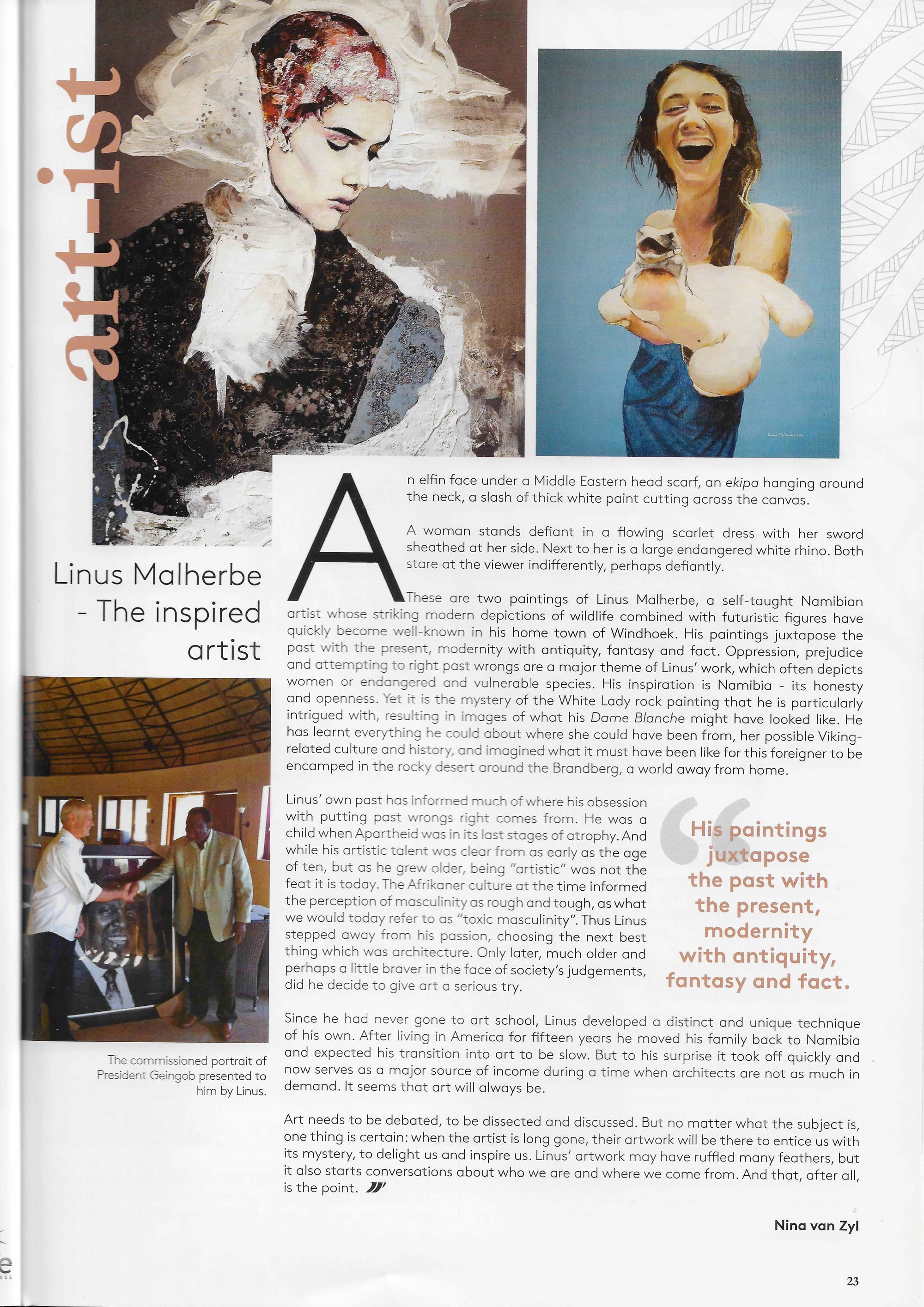 Fly Westair inflight magazine - Dec 2019